The District of Lantzville is updating our Official Community Plan (OCP) to help set directions for the community over the next 20 years. At the same time, we are also developing a Water Master Plan to guide decision-making for our water service. Your input is central to defining what that future will be!
COMING UP: Public Event to Review Draft OCP Directions & Draft Water Master Plan
Public Open House
DRAFT OCP Directions & Water Master Plan Recommendations
Review . Discuss . Comment
Please join us at a drop-in open house to review and provide your feedback on the
DRAFT OCP Directions and Water Master Plan Recommendations.
WHEN? Wednesday, June 28th Drop-in any time between 5:00 pm - 8:30 pm
WHERE? Costin Hall, 7232 Lantzville Road, Lantzville
This is a drop-in event. Please arrive at a time that is convenient to you.
Your feedback will help finalize the OCP Update and Water Master Plan.
If you have any questions, comments or cannot attend, you can email us at any time at ourlantzville@lantzville.ca or phone the Community Planner at 250.390.4006. Your submission will, in its entirety become a part of the public record.
What's Happening at the Open House?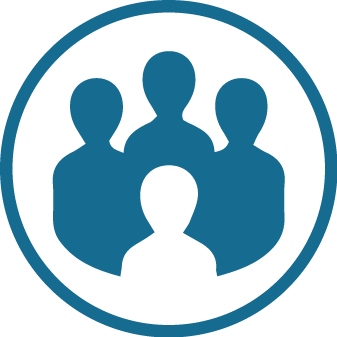 The purpose of the open house is to share draft directions for the OCP Update and Water Master Plan that have been developed through public input and planning to date. The open house will include:
Summary results of the Community-wide Survey
Draft OCP updates, including proposed changes to the 2005 OCP, along with background and rationale for recommended changes
Draft recommendations for the Water Master Plan, including water supply standards and infrastructure priorities
Opportunities for you to ask questions and provide feedback.
Community-wide Survey Results
The Community-wide Survey closed on Friday, April 7, 2017. We would like to extend our sincere appreciation to everyone who took the time to complete a survey – your responses have provided valuable input to the Draft OCP Update and Draft Water Master Plan. 543 completed surveys were returned.
Click on the link below to view the Community-wide Survey Summary.
Online Videos
A series of 5 video shorts were released with the Community-wide survey to summarize the 2005 Lantzville Official Community Plan (OCP), touch on public input received through the fall of 2016, and explain some preliminary directions in response. If you haven't done so already, we would encourage you to view the following videos:
[click here to view videos]
Semi-Rural Lantzville: Review of Existing Conditions
Semi-Rural Lantzville: New Directions Outside the Village
Lantzville Village: Distinguished & Diverse
Design Makes a Difference
Waterfront Choices
Community Workshop - January 18, 2017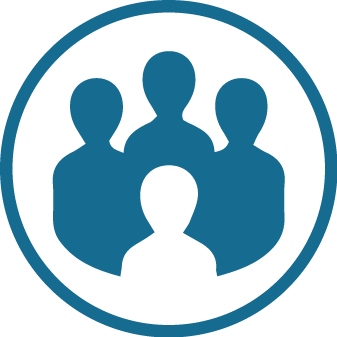 Thank you to everyone who joined us on Wednesday, January 18, 2017 at Costin Hall to consider short-list land use options for the Village Core, potential development areas, and the community as a whole. Your input is being used to refine the questions that will be brought forward in the Community-wide Survey.
Click on the links below to view Jan. 18th Community Workshop documents:
Kitchen Table Meetings - November 2016 to January 2017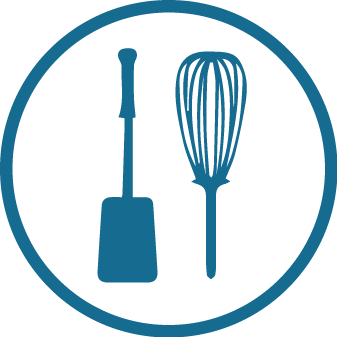 From November through January, several Lantzville residents opened their doors to neighbours and facilitated in-depth discussions about future ideas for Lantzville. Thank you to those who hosted and participated. These meetings provided a wealth of information with participants delving deeply into ideas and discussions for their neighbourhoods and the community. Input from these meetings has been used to develop short-listed land use and water servicing options and preliminary policy directions for the community.
Click on the links below to view Kitchen Table Meeting documents:
Community Workshop - November 2, 2016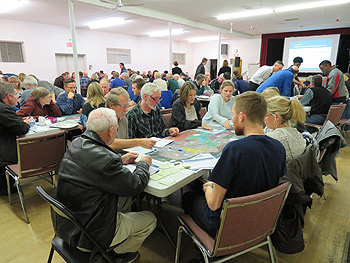 At the start of November, over 100 residents participated in a Community Workshop to discuss Lantzville's OCP Update and Water Master Plan. We heard fantastic feedback which was used to refine the options brought forward at the Kitchen Table Meetings.
Click on the links below to view Nov. 2nd Community Workshop documents:
Click on the link below to view Community Input Summary #1:
Minetown Day - September 10, 2016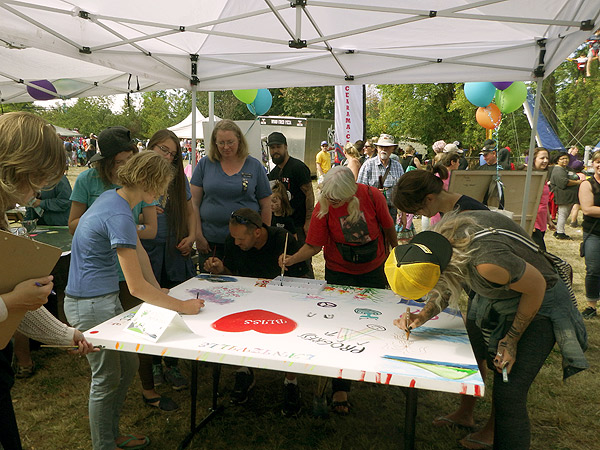 Thank you to everyone who stopped by our booth at Minetown Day and those who took the time to complete a community input questionnaire, share your ideas on the big map, or paint your Lantzville of the future. We appreciated hearing your thoughts and concerns about the future of Lantzville.
You told us:
Lantzville's quiet, small-town character and friendly atmosphere are important
Many would consider supporting some growth in Lantzville, as long as it is gradual and sustainable and didn't change the existing character
Energizing the Village Core is a priority for the future
The environment and the waterfront are important and need to be protected
The future of water servicing is an essential question that needs to be resolved
There are many ideas about community amenities and services and how they can be improved
Click on the links below to view documents introduced at Minetown Day:
What's the Process?
The process for each plan involves a series of key steps:
LISTEN

to the community to build an understanding about issues, opportunities, and ideas

CONSIDER

a range of potential options that could be feasible for Lantzville

FOCUS

on the technically feasible options with the greatest community support and merit

DRAFT

these options into recommended directions and review them with the community

FINALIZE

the plans which will act as strategic guiding documents for the future
The diagram below shows the stages of the process and identifies opportunities for you to be involved.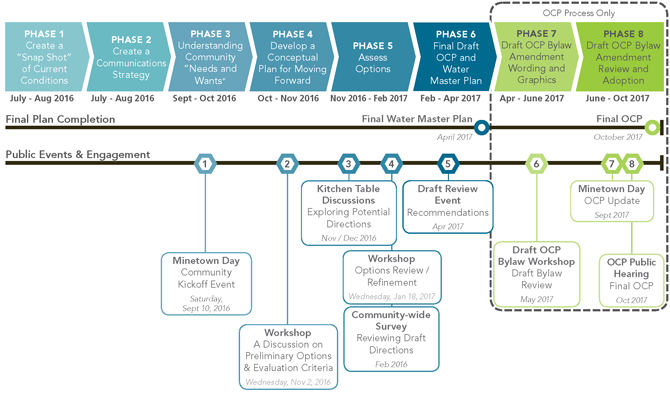 Project Documents
Project Information:
Background Documents:
OCP Advisory Committee:
click here to visit the OCP Review Select Committee page.
Questions about the OCP Update or Water Master Plan?
District of Lantzville | 7192 Lantzville Road
E: ourlantzville@lantzville.ca
T: 250.390.4006
Stay Tuned
Register below to receive email updates about upcoming events and announcements about the plans.